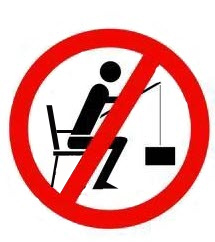 Nowadays 68% of all emails are spam. 1 in 274 emails is blocked as malicious. The cumulative number of phishing attacks recorded through 2011 was 279,580, that's a 37% increase from 2010.
Phishing attacks saturated the globe more heavily, with brands targeted from 31 different countries and phishing emails communicated in 16 different languages – reaching an even more diverse crowd of Internet users.
Cyber criminals become more and more diligent every day and the chance of being attacked with a phishing email increases every moment.
How to protect your personal data from cyber crimes?
1. Fight spam. Be especially cautious of emails that come from unknown senders and ask you to confirm personal or financial information over the internet.
Fortunately, the EmailTray email client, for PCs and Android smartphones, is great at fighting spam and knows how to recognize your senders while even checking the authentication of the servers used by major senders like Facebook, Twitter, Amazon and PayPal. EmailTray uses a special algorithm to detect the most important emails and notify you about them. In addition, you may see a sender's photo in the sender's panel to better know who is writing to you.
2. Never use the links in an email, instant message, or chat to get to any web page if you suspect the message might not be authentic or you don't know the sender or user's handle. Even if you believe a sender to be legitimate, at least be sure to hover over the link before clicking on it in order to see what the intended URL actually is.
The EmailTray email client for PCs and Androids cares for your online safety and will mark suspicious emails with a special warning. This helps you not to mistake a phishing email with a legitimate one. Be really careful with such marked emails.
3. Do not download files or open attachments in emails from unknown senders. It is best to open attachments only when you are expecting them and know what they contain, even if you know the sender.
4. Avoid filling out forms in email messages that ask for personal financial information. Phishing websites often copy the entire look of a legitimate web site, making it appear authentic. To be safe, call the legitimate enterprise first to see if they really sent that email to you. After all, businesses should not request that personal information be sent via email.
Note that the EmailTray email client for PCs will show the official icons for  known senders like PayPal, eBay, Facebook, LinkedIn, etc. By the way, PayPal and eBay are reported to be the most highly targeted site for phishing scams, according to security experts.
5. Check your online accounts and bank statements regularly to ensure that no unauthorized transactions have been made.
If you are concerned about your online security and personal data, if you do not want to become a phishing scam victim, download and install the EmailTray email client for PCs and Androids – a smart email client that solves the problem of spam and phishing.