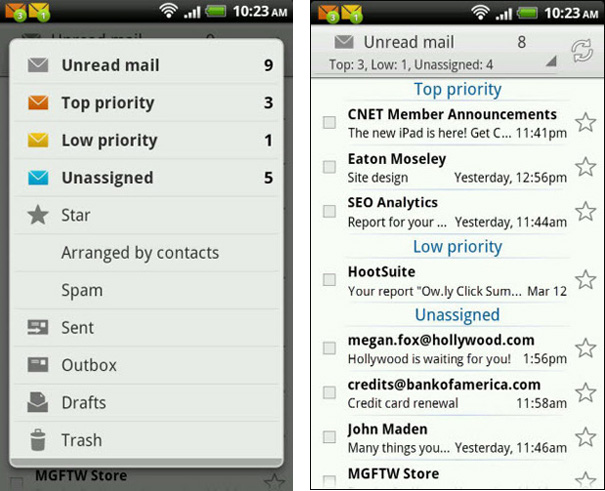 We are proud to announce that now you can use EmailTray on your Android-based devices. The EmailTray for Android email client app is compatible with Android 2.2+ devices.
EmailTray for Android app is a lightweight email client that detects important messages and separates them from everything else. A special smart algorithm is used for this. With EmailTray you can focus only on the things that really matter.
Why you should try out the EmailTray for Android app:
You can manage all emails from one place (support for POP3 and IMAP including push notifications)
You will have your emails automatically sorted by sender priority
The functional widget on the home screen will notify you about the number of priority emails you have without distracting you with the number of low priority emails you have
You can be notified about important mail with sound, vibration, light – however you want
With EmailTray one can share photos, ringtones, links and other content by email with one click
Your email accounts can be protected with one password.
Install our new mobile email client app and have the advantage of the personal email assistant in your pocket. Our Android developer team will be happy to get your reviews and comments, your feedback helps us to improve our products.