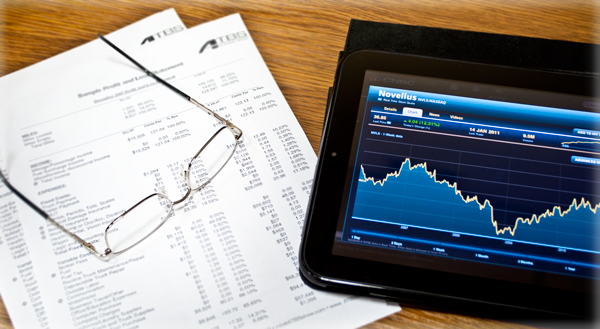 Corporations are going mobile and this seems to be a growing trend. According to a Zenprise report issued in October 2012, 74.7% of organizations will deploy mobile apps in the next 12 months. Moreover, 52.2% of all organizations have or will deploy mobile apps considered to be "mission-critical" to their organization.
We've compiled a list of the best Android productivity apps which are definitely a must-have for any business implementing a progressive strategy of mobile integration.
Top 10 Android Productivity Apps
1. Web Browsing

Chrome for Android (FREE)
This is probably the first app you download after buying your smartphone, and the best choice is Chrome for Android. Chrome is fast, eye-pleasing and easy-to-use, so you won't regret installing it. On top of this, it will allow you to sign in to your Google account and sync your open tabs, bookmarks, passwords, and omnibox data from your computer to your mobile device. You will also love the incognito mode and auto fill features.
2. File Management
ES File Manager (FREE)
Unfortunately the Android platform doesn't offer a decent built-in mechanism for managing the files on your phone. The good news is that you can always get a good file manager at Google play. ES File Explorer is a veteran Android app with over ten million installations, and it certainly deserves your attention. It generously embraces the functions of a file manager, application manager, task killer, Dropbox client and FTP client. ES File Explorer will allow you to access files as root, so you won't need a second file manager like Root Explorer on your phone.
3. Office Documents Management

Google Docs, a part of Google Drive (FREE)
An office suite is generally what you need for word processing, spreadsheet editing and presentation management, and the Google Docs app for Android does this job, absolutely free of charge. While some users complain about an ugly interface and cropped functionality, we must admit that this is currently the best free app for to create, view and edit office documents.
4. PDF Documents Viewing

Adobe Reader (FREE)
Since most Android tablets do not offer a decent PDF reader, you'll have to install a standalone app. The good news is that the most famous is free to use, so go and grab your Adobe Reader on Google play. Adobe Reader supports various view modes, adding and editing notes, sharing to a variety of other applications, and searching documents for text.
If you ever need to create PDF files – you can upgrade to the pro version for a reasonable $9.99 fee and then easily convert existing Word, Excel, PowerPoint, RTF and text files (among others) to PDF format.
5. Email & Contact Management

EmailTray (FREE)
Although the latest generation mobile devices are equipped with high-speed processors, high performance and low battery consumption are still big advantages for any mobile app. EmailTray is a lightweight email client with powerful email prioritizing and contact management features. This Android email app (which can sync its smart algorithm with the EmailTray desktop email client) will help you get focused on the most important emails and boost your email productivity.
6. VOIP Calling

Skype (FREE)
Skype is the most popular Internet telephony service provider in the world and the Skype app for Android enables you to make low-cost calls and SMS messages to mobiles or landlines, plus  free Skype-to-Skype video calls from your smartphone. With the Skype Android app, you will also be able to send pictures, videos and files to any of your Skype contacts. Skype to Skype IMs, video and voice calls are free over 3G or WiFi, however operator data charges may apply if you try this over your carrier network. The Skype staff recommends using an unlimited data plan or WiFi connection if you want to save on calls.
7. Notes & Clippings Management


EverNote (FREE)
EverNote is a great Android productivity app for organizing your life and taking notes on the fly. It will also let you take image and audio-based notes, letting you take a snapshot or leave a voice message to yourself. Thanks to EverNote, you'll be able to manage your notes across all of the devices you use, just like EmailTray does with your email.
8. Getting Things Done


Taskos To Do List (FREE)
Taskos is a simple yet powerful to do list manager for Android. It will let you create tasks by typing them in or dictating them using the voice recognition feature on Android phones. You'll be pleasantly surprised with the Taskos's ability to auto-complete names from your contact list and call these people right from inside the application. Taskos also syncs with Google Tasks, making it easy to add and edit tasks no matter where you are.
9. Navigating & Finding Directions


Google Maps (FREE)
If you travel on business a lot, the Google Maps app for Android is what you really need. The app has lots of options that let you display your selected map in a variety of formats including Google's Streetview mode that displays images of the street and surroundings. The Google Maps app will also please you with voice guided turn-by-turn GPS navigation; driving, public transit, biking, and walking directions; local search and business reviews. Since Google Maps are a veteran application in the mapping and directions field, it is one of the most accurate and reliable services available.
10. Stock Market Price Monitoring

CNBC Real-Time (FREE)
CNBC Real-Time is a free Android app which is meant for real-time monitoring of stock market prices. The app delivers quotes before, during, and after-market hours, sourced directly from the New York Stock Exchange and NASDAQ. You'll be able to create and track your favorite company stocks live, set up a custom CNBC Ticker with a playlist of favorite stocks and receive breaking stock market-related news in order to always be informed on what is moving the markets.