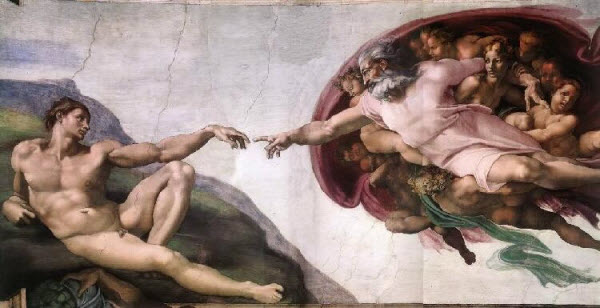 A Desktop Email Client: Pros and Cons
Everyone knows there's been a never-ending dilemma about whether to choose "a desktop email client vs. web-based email," so let's explore the pros and cons of desktop email programs to see why people stick with them for years.
Pros:
You can track multiple email accounts all in one place, without signing in and signing out of accounts
A desktop email client is not dependant on Internet connectivity and bandwidth
With a desktop email client, you can access pre-downloaded emails offline
If you track multiple email accounts, replying to a message puts the proper From: email address on it automatically
You can back up your mail database as often as you wish and store it in place you wish, e.g. your hard drive
You don't have to pay for cloud storage to back up and store large email database files
With a good desktop email client, you'll have a broader scope of features and settings than with Webmail
You will be focused on emails rather than on websites under browser tabs
Cons:
You are tied to an OS such as Windows, Linux or Mac
It might take some time to install and configure a desktop email client
Syncing between multiple computers and devices can be problematic
You might not want to keep your mail data on the computer you are using
For those who prefer simplicity, it can be a pain to learn how to use one more software program
It might not be worth installing a desktop email client in order to track one email account
As you see, there are both pros and cons of using a desktop email client. According to the About.com's Readers Choice Awards 2012, the best Windows email clients suggested by the readers are Mozilla Thunderbird, MS Outlook, EmailTray, IncrediMail and The Bat! All these email programs offer a rich set of features and configurable settings which has accounted for thousands of users being devoted to these software products for years.
It surely takes much more time to install a desktop email client, fine-tune email rules and customize your email program's look and feel according to your taste. The presence of customizable options in complicated email programs keeps heavy email users away from simpler yet less effective online solutions. If you prefer simplicity – you'll probably have to sacrifice advanced functionality.
Cloud-Based Email: Pros and Cons
The most popular web-based email services are Gmail, Yahoo! Mail, Windows Live Hotmail and AOL. If you don't need to manage multiple email accounts, Gmail is probably the best cloud-based email option for you. It provides 10GB of free hosted space for your emails, including attachments, and offers a number of configurable options.
The obvious drawbacks of free Webmail solutions are annoying ads occupying some part of the screen space and no guarantee that your mail database will always survive. For the large corporations that plan on moving to secure cloud-based email solutions, Hosted Microsoft Exchange might be a good way to go.
Pros:
No installation is required because cloud applications are rendered in the browser
With a web-based email client, you are not tied to any platform such as Windows, Linux or Mac
You can use a cloud-based email service across devices without worrying about conflicts and synchronization
Cloud applications are easier to update or are updated automatically by a provider
You can log in to your web-based email account from anywhere
You can keep all your email data off your computer
Cons:
Cloud-based email services rely upon the internet infrastructure for data transport and content rendering
Free Webmail puts contextual advertising next to the emails you read
You can only be signed in under one Gmail account at a time in one browser, so using an online service attached to another Google account is impossible
A cloud version of a popular software product will often provide fewer features than the desktop version
There is no guarantee that your free web-based account will always be accessible
It's not very convenient to click through new browser tabs and switch back and forth
When you use a browser, you may feel tempted to browse the websites under the other tabs
For those who run one email account and don't use it heavily, there is obviously no need to install a desktop email client; Webmail will cover their needs in most cases.
If you do have to manage multiple email accounts but prefer web-based email, you have two solutions available. First, you can create one primary Gmail account and have emails from the other email accounts forwarded to it. Another way is to open multiple browsers, each one dedicated to a specific email account. However this practice may end up in overloading your CPU.
Which Way Is Best For Me?
There is a wide-spread opinion stating that web-based email is great for personal email communications while a desktop email client is perfect for work, especially if you have to manage multiple email accounts. I's true that professionals often tend to choose more complicated yet feature-rich solutions which offer a variety of options and an ability to track multiple email accounts and manage email contacts with ease.
If you run one email account and don't need all those bells and whistles – choose Gmail, a popular Webmail service which offers many features similar to those in a good desktop email client, plus lots of cloud storage for free.
If you heavily depend on email in your daily work and run multiple email accounts – a good desktop email client like Mozilla Thunderbird, MS Outlook or EmailTray will cover your needs. Even if you use email occasionally – you may still want to try the EmailTray email client, as it is lightweight and easier-to-use when compared to the other desktop email programs. Plus EmailTray has a smart algorithm that sorts mail into 4 priority folders and synchronizes what it learns across devices. The good news is that EmailTray is free to use and is coupled with a free email app for Android. That means you will enjoy a similar interface across all your Windows-based and Android-based devices.