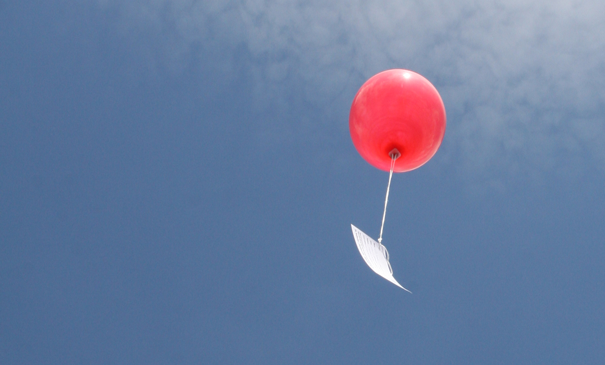 Email is definitely not dead as a means of communication and a marketing channel, as web surfers keep on subscribing to newsletters, reading them and buying from them.
Why are email newsletters still so popular? The answer is simple: they sound personal and cause emotional attachment. According to the Email Newsletter Usability Report issued by the Nielsen Norman Group, users have more emotional reactions to the email newsletters rather than to website content. As stated in the report, newsletters feel personal because they arrive in users' inboxes and users have an ongoing relationship with them. Sixty-nine percent of users said that they look forward to receiving at least one newsletter and most users said a newsletter had become part of their routine.
Reasons for Poor Email Delivery
An email message normally makes a lengthy trip before it reaches its final destination – the recipient's Inbox.
After the "Send" button is hit in the sender's email client or after an automatic script starts sending bulk mail, the message is routed to the sender's mail server. This mail server might block the email due to a lengthy email attachment (e.g. most Webmail providers have a restriction of no more than 25 MB per message), or because a sender has reached a daily limit of sending emails (e.g. some email providers would limit you to no more than 100 emails sent per day).
The next pit-stop is the recipient's mail server, which might bounce an email because of a lengthy email attachment, because the sender IP or domain is blacklisted or viruses and spam-like content are found in a message.
Even if the message goes through the sender's mail server and the recipient's mail server without any problem, it might be blocked on the last step of its trip to the recipient – the recipient's email client. Most email clients have built-in spam filters, and these filters may block email because of viruses and spam-like content found, or use any other filtering methods.
Tips to Retain Subscribers and Improve Your Email Delivery Rates
Take care of the contents of each message and your writing style
1. Address to the recipient personally
At the beginning of a message, use a proper salutation and address the recipient with their real name, not a generic noun. People love to read and hear their name – this makes them feel comfortable. At the end of the message, make sure to use your real first and last name, not just a company title or a fancy nickname.
2. Make your newsletter interesting and exciting
Step aside and think if you would ever subscribe to your newsletter if you were interested in your topic. Would you have benefited from this newsletter much? Be sure to add value and meet the expectations of your subscribers; do not use email for a sales pitch only.
3. Make it emotionally appealing
People are reached through their emotions. In newsletters, this rule works especially well, so do not pass by the opportunity to appeal to your newsletter subscribers.
4. Build a relationship
Do not think of email as a one-time blast campaign. Do think of it as if you were in a long-term relationship with your customer. Retain your customer, send follow-ups, remind them who you are and why they are subscribed, ask for feedback and communicate. In other words, maintain your relationship.
5. Send newsletters on a regular basis
Sending a newsletter 1-2 times per month is perfect. You may set your own newsletter frequency – from a weekly to a daily newsletter. Everything depends on the industry and the way you position your newsletter: hot news, useful tips, product updates, etc. Also, let your subscribers know what the frequency of your emails will be.
"Dress up" your email well
6. Use quality design
Avoid using third-party templates or email template generating software. Hire a good web designer or outsource this work to have it done for you decently. Do not copy-cat someone's email templates even if you find them pretty. Make your newsletter look and feel professional and credible.
7. Avoid complex HTML-elements and too much graphics
Some HTML elements and excessive graphics might trigger email spam filters, so you'd better keep away from complicated designs for the sake of successful email delivery. A simpler email is definitely better than undelivered email, right? Avoid using too many closed tags, tables, colorful backgrounds, JavaScript and web forms.
8. Test before you send
Before sending your message, make sure to test it under different circumstances. See how it looks in different email clients and the most popular Webmail interfaces. Make sure all links work OK and that all images render. Test the unsubscribe links and, to be sure, check your spelling.
9. Use an email address with the domain of your website
Do not use your "@yahoo" or "@aol" personal email address. You have a website, so you should already have email accounts set up under that domain. Do use these email addresses to sound credible.
10. Make it easy to unsubscribe
At first glance, this piece of advice sounds contradictory… Of course your aim is to increase your subscription rate, not increase your unsubscribe rate, right? However people get most irritated with those newsletters that are: non-legitimate, boring and… hard to unsubscribe from.
Take care of the technical details
11. Configure reverse DNS entries
Many email servers are configured to reject incoming emails from any IP address which does not have reverse DNS. If you host multiple domains on one email server, just setup reverse DNS to point to whichever domain name you consider primary.
12. Create a proper SPF record in your DNS
SPF allows the owner of an Internet domain to specify which computers are authorized to send mail with sender addresses in that domain. If you publish an SPF record for your domain, spammers and phishers will be less likely to forge emails pretending to be from your domain.
13. Sign your mail with DKIM
Digital signatures ensure your emails' authenticity. Make sure to sign your mail with DKIM (DomainKeys Identified Mail) to take responsibility for the messages you send.
14. Review feedback loop emails on a regular basis
Feedback loops are one of the ways for reporting spam. Feedback loop emails will let you know if there are unhappy users who hit the "This is spam" button and resolve the issues.
15. Monitor blacklists and request removal if you've been listed
You can set up alerts on blacklist updates to track if you've been listed. Don't panic if you do get listed one day. If you haven't abused the rules, it normally takes a few emails to the ISP abuse address to get the things resolved.
General after-sending tips
16. Track your sender score
Most popular ISP providers and spam filter developers calculate a sender score for each volume email sender. In case any violations are detected, they decrease the score. To have no problems with email delivery, do all you can do to improve your sender score.
17. Ask readers to add your email address to whitelists
To keep your sender score and delivery rate at a high level, kindly ask your readers to add your email address to their whitelists. Explain to them why it's important and let them know how easy it is to do.
18. Cleanup your subscriber list on a regular basis
One of the quickest ways to get on blacklists is to keep sending email to dead addresses. So it makes sense to look at the bounced emails you get, and remove them from your list ASAP.
19. Track your email delivery
Watch newsletter bounce activity and delivery receipts. Analyze the reasons why some emails haven't been delivered. Work with the ISPs to get yourself off blacklists.
20. Never purchase email lists
Untargeted. Unsolicited. Uninterested. Do you really like these attributes? With purchased email lists, these attributes may end up describing your email campaigns. Earn new subscribers using effective and time-proven methods – share content, build a community and gain each reader's interest.
To ensure that your recipients do not get your mail mistakenly trapped by spam filters, recommend that they install EmailTray – a smart email client for Windows and Android smartphones. EmailTray tracks mail from all accounts and sorts messages using a smart proprietary algorithm. Even if a legitimate message gets trapped by mistake EmailTray will rescue it from the Spam folder and notify a user about it.